All businesses rely on innovative solutions and services to remain ahead in the race of hypercompetitive world, cloud being one of them. Business needs have grown dynamically in the recent past with more and more applications moving to the cloud. Existing underlying network infrastructure has become the bottleneck to meet this growing demand. Businesses have thought of and implemented hybrid network technologies – MPLS, VPN over internet and public internet offering the benefit of multiple transport capabilities but at the same time not completely meeting the needs of the current network. Multiple transports offer a lot of benefits but every time a new link is added it increases the complexity of maintaining quality of service, routing policies and failover for varied application portfolios. Moreover manual configuration of branch routers for meeting the business needs often requires onsite IT expertise involving heavy OPEX to businesses and involving risk of human errors and misconfigurations.
Traditional enterprise WANs are increasingly not meeting the needs of today's modern digital businesses, especially as it relates to supporting SaaS apps and multi- and hybrid-cloud usage. Furthermore, enterprises are interested in easier management of multiple connection types across their WAN to improve application performance and end-user experience.
The old design of networking is flawed and cannot support the modern-day workflow. What started with an idea to give a new approach to networking in 2007- the Clean Slate Project in Stanford University gave birth to Software Defined Networking [SDN] which in turn laid the foundation for Software Defined WAN [SD-WAN].
SD-WAN is an inventive approach to network connectivity which decouples the control plane from the device hardware. This approach offers a single pane of management for all devices in the network thereby intelligently routing traffic across the WAN to improve overall performance and speed along with security meeting the business requirements. SD-WAN is also transport-agnostic allowing the network administrator to leverage all types of underlying transport mechanisms – MPLS, VPN over internet and public internet using software to offer the best performance for an application to reach from point-A to point-B.
Benefits of SD-WAN: A software driven approach to networking offers umpteen advantages over traditional network approach few of which are listed below:
Centralised configuration and management offers better application performance.
Highly scalable and robust network.
Works nicely for on-premise and cloud applications.
Ensures high availability for all applications in the network.
Multi-device configuration using policies and templates thereby minimising human error.
Improved analytics providing greater visibility into the network.
Reduced expenditure on the OPEX and CAPEX side.
Reduced time to get an application running inside the network infrastructure.
Helps extend WAN to public cloud smoothly.
With the above listed benefits of SD-WAN can we say that SD-WAN will be the future of networking? Since its emergence SD-WAN has been the most exciting and most trending technology in the world of network connectivity. Research firms have forecasted the SD-WAN market to $4 billion by 2021. Other research firms have also forecasted 30% annual year-over-year growth for SD-WAN.
Early adopters of SDN would be financial institutions, hotels, automobile companies and big retail chains followed by medium and small sized businesses. Once businesses realize what they have been missing without SD-WAN, their eyes will be open to a whole new world of networking.
Why SD-WAN is the Future Of Networking?
Centralized Configuration and Management: Automation is the new normal when it comes to configuring multiple devices. In the current scenario networks do not need CLI jockeys but instead they need scripting experts to configure and monitor networks to reduce human errors and detect network failures at a very early stage. SD-WAN offers this advantage by eliminating big scripts and replacing them with Point-and-Click solutions. SD-WAN is automation and simplicity, which in turn reduces the management costs by a good margin.
Rapid and Resilient: Traditional networking hardware was based on rigid architectures and cannot scale well for data center applications. SD-WAN on the other hand utilizes software for making routing decisions and chooses the most optimal path from all available ones, for seamless transfer of data from one point to another. It also reduces jitter making connections faster and more reliable.
Diverse Application Support: SD-WAN has been designed to support a plethora of applications ranging from voice and video applications, bandwidth-intensive applications and cloud-based applications. Administrators can define policies to prioritize traffic flow and choice of connections [SD-WAN supports multiple transport mechanisms as well] based on business goals and organizational needs.
Cloud Support: Cloud has revolutionised network storage and as more and more companies look to tap the benefits offered by cloud technologies, SD-WAN becomes a great choice for companies. SD-WAN can efficiently navigate traffic to the cloud using multiple transport mechanisms and at the same time maintain security in the network. This also gives businesses more mobility than ever before.
Granular Visibility: Networks nowadays are more about efficiency and reliability rather than just communication from one end to another end. SD-WAN provides deep insights of data flow on a per application basis which can help network administrators to define granular policies to meet the requirements of critical business applications and provide a great quality of experience to users and meet organizational goals. Improved visibility allows customers to better manage their networking spending.
The above reasons gives us a clear indication that SD-WAN is an integral part of any modern day computer network and will continue to be in the future too.
SD-WAN Opportunities: The Global SD-WAN Market size in 2019 was USD 800 Million and is expected to reach USD 8.137 Billion by the end of 2026, with a CAGR of 36.2 percent between 2019 and 2026. The recent trend in the SD-WAN market is the adoption of SD-WAN technology by start-ups and system operators, which is shifting the conventional WAN value chain. Increasing concern about the complexities of network management and network security, is creating the need for organizations to consider SD-WAN solutions to replace their conventional WAN architecture. SD-WAN services offer network installation and management, spread through various branches of organizations.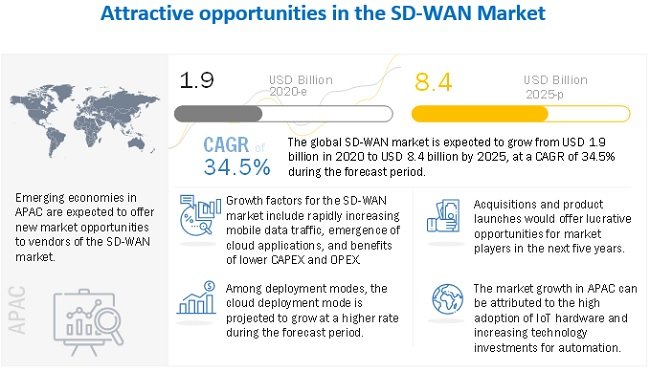 Asia-Pacific region is expected to grow at the highest CAGR during 2020 to 2026. The key factors that are driving the SD-WAN adoption include the increasing need for central network management and the reduction of operating costs. Many SMEs in China and India are shifting to SD-WAN which is further fueling the SD-WAN market growth in these regions.
Cisco Viptela SD-WAN Solution: Though there are many solutions in the market for SD-WAN , this solution has a lot of potential and is extremely well designed. It is an outstanding "enterprise-ready" solution on the market today, allowing for the fine granularity over control and tuning.  The built-in security integration is great. The ability to have a single box, all managed through vManage, device on-boarding via vBond and centralised routing policies via vSmart, performing SD-WAN functionality as well as advanced security functionality with optional cloud security integrations is an amazing way to get an edge device at the branch.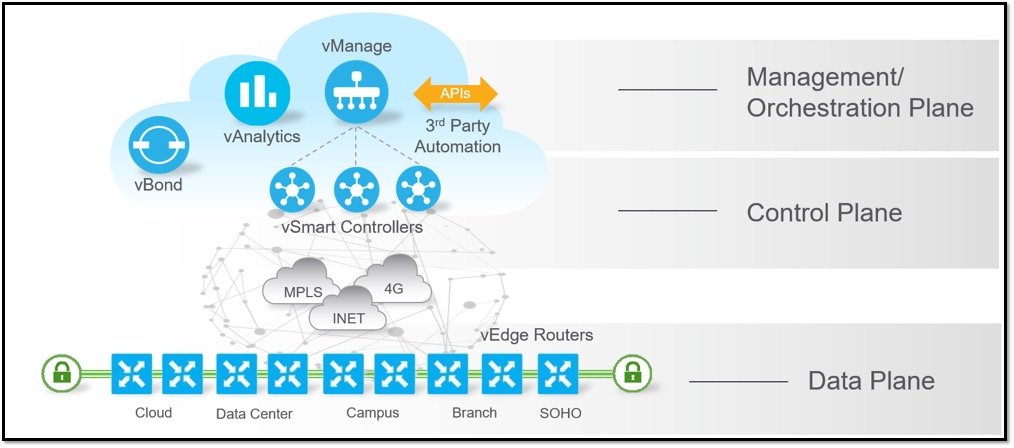 With ACI in the data center, software-defined access in the campus and SD-WAN at the edges to connect the branches, the ability to link together these SDN solutions is interesting.
Cisco has done a lot of work to make it simpler to deploy, but it really shines in the hands of a strong engineering team. It is the right time to get started today.
About Course:
Software-defined networking (SDN) is a developing architecture that decouples the network control and forwarding functions, and SD-WAN is a technology that enables companies to create and optimize WAN connections. Cisco's Network Intuitive is a networking platform designed for the digital age, consisting of catalyst switches, IOS software and now Viptela's SD-WAN solutions.
What makes Viptela unique is it is an open software-based solution that can be deployed as an on- premises workload or in the cloud. It is possible to deploy and run Viptela on the Cisco ISR, providing a cloud-managed SD-WAN solution that utilizes conventional hardware. Sign Up for the Course here
BlueMap has setup networks for companies and trained many IT professionals preparing them for challenges of tomorrow. We always look forward to be your partner in helping you to reach professional and or business goals.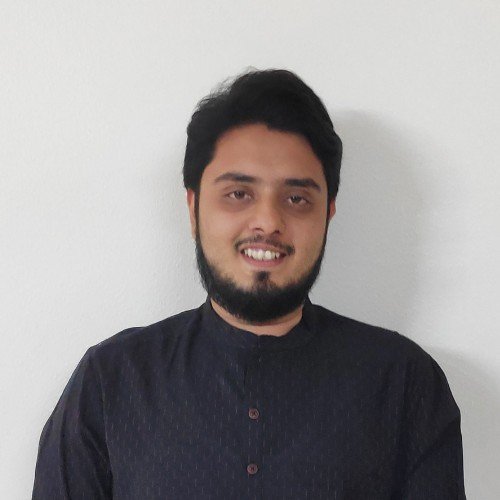 Network Consultant and Trainer by profession with knowledge in multi-vendor environment ranging from routing and switching in Cisco and Juniper to firewalls from Cisco, Palo Alto, Juniper, CheckPoint and Fortigate to virtualization in Cisco UCS and design and deployment of Cisco Viptela SD-WAN solution. Successfully designed and deployed green field and grey field networks for various small to mid-scale organizations.